Description
BLUEBERRY FLAVORED WATER INFUSION DROPS
"Memory-Focus and Immunity support"
Light, fresh blueberry flavor
Immunity support from the combination of blueberry super fruit and white tea for a highly concentrated dose of antioxidants
May support memory, focus
Great taste helps you drink more water for healthy hydration
Naturally sweetened with stevia leaf and lo han fruit for zero calorie sweetness
Free of sugar, artificial sweeteners, caffeine, and gluten
Low glycemic
Makes up to 60 beverages
Portable, with a convenient dropper that puts you in control
Eco-friendly packaging
Treat yourself to the delicious power of blueberries with the extra antioxidant benefits of white tea! A refreshing antioxidant-rich beverage that may even support memory and focus. Developed by nutritionists and perfected since 2003. Served in luxury spas and wellness centers, Pure Inventions Antioxidant Blueberry + White Tea Water Infusion Drops are the delicious way to drink more water while benefiting from this antioxidant-rich, super fruit formula.
Ingredients
Proprietary blend of blueberry Juice, white Tea (leaf) extract, elderberry (fruit) extract 137.50 mg
OTHER INGREDIENTS:
purified water, vegetable glycerin, proprietary blend of natural flavors, stevia (leaf) extract, lo han (fruit) extract, malic acid
This product has been sealed for your protection. Do not use if seal is broken or missing. Keep out of the reach of children. Those who are nursing, pregnant or taking medication, please consult your health care professional.
These statements have not been evaluated by the FDA. This product is not intended to diagnose, treat, cure or prevent any disease.
Made in the USA
Directions
Drop it in and mix it how you like it!  The choice is yours. Enjoy in still or sparkling water, with a hint of flavor or bolder flavor.  Try adding fresh citrus. Be your mixologist as YOU are in control!
SHAKE WELL: Mix 1-2 full droppers in 8-16 ounces of hot, cold or sparkling water. Enjoy as often as desired.
Blueberry Mint Lemonade
Beverage preparation by the glass:
Fill a 16-20 oz glass with ice
Add your favorite water (flat or sparkling)
Add a handful of mint leaves (bend or tear for delicious minty flavor)
Add 2 full droppers of Pure Inventions Blueberry with White Tea
Squeeze in the juice of 1/2 lemon
Shake or stir
Garnish with fresh mint and sliced lemon
By the Pitcher:
Simply double all the ingredients in the recipe.
Reviews
Customer Reviews
100
reviewers would recommend this product
Write a Review
Ask a Question
07/12/2022
Sally W.

United States
I recommend this product
Love it!!
I keep 2pitchers full in the refrigerator at all times. I love all flavors and drink it all day.
07/26/2022
Pure Inventions
Hi Sally! We love this review! Thank you for your support it means a lot to us! Glad you are making pitchers of the Blueberry with White Tea it is loaded with immunity boosting antioxidants! It is also delicious with a half of fresh squeezed lemon and fresh mint! Be Well..Stay Hydrated!
04/15/2022
Jessica B.

United States
Not enough flavor...
Did not have a strong flavor at all. Mainly just added a sugary taste. Love the idea for this one, it just did not provide enough for me.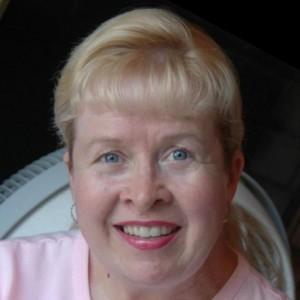 LB
03/23/2022
Liliane B.

United States
I recommend this product
I like it
I like the flavor of it. It was refreshing. However it is too pricey for my budget.
04/05/2022
Pure Inventions
Hi Liliane! We are so happy you like the blueberry + white tea! It has powerful antioxidants from blueberries and white tea! This small bottle makes 60 beverages. You can drink it hot ,cold or in sparkling water with some fresh squeezed lemon or lime any where any time and it counts towards your daily water intake! Sign up for our emails for great offers and discounts on all your favorite Pure Inventions products! Be Well..Stay Hydrated!
03/22/2022
Jennifer H.

United States
I recommend this product
Fantastic
It's very very good, so refreshing!
04/05/2022
Pure Inventions
Hi Jennifer! For sure a favorite! Have you tried it in sparkling water with some fresh lemon or hot for a relaxing cup of tea full of antioxidants? Would love to know your thoughts or your favorite way to drink it! Be Well..Stay Hydrated!
03/10/2022
Lori C.

United States
Blueberry/white tea
Flavor is not for me.
03/15/2022
Pure Inventions
Hi Lori! If you have a little time check out the recipes on our website! There are some great ones for a blueberry lemonade or another recipe where you mix the raspberry and blueberry together with fresh lemon or lime! Also try the blueberry hot it takes on a whole new taste profile very light and delicious! Let me know if you try any of these recipes what you think! Be Well.. Stay Hydrated!