Description
"Supports Wellness-Immunity"
16 oz glass bottle with pump dispenser
Makes 120 quart size pitchers
Makes up to 500 beverages or more
Equivalent to 8 retail size bottles
No returns family size
Developed by nutritionists and perfected over the past 15 years.  Served in luxury spas and wellness centers, Pure Inventions Cranberry-Elderberry Water Infusion Drops are delicious and the smartest way to get yourself and anyone in your world to drink more water while enjoying the added benefits!  A delicious, refreshing healthy alternative to high sugared , high calorie, bitter tasting cranberry juices. Or try it in hot water with a cinnamon stick for a delicious after dinner "toddy"! 
Ingredients
Proprietary blend
Cranberry (fruit) Powder, Cranberry (fruit) Extract, Cranberry (juice) concentrate, Elderberry (fruit) Extract, Red Raspberry (leaf) Extract, Ural Licorice (Root) Extract 226 mg
OTHER INGREDIENTS:
purified water, vegetable glycerin, proprietary blend of natural flavors, stevia (leaf) extract, Lo han (fruit) extract, citric acid
This product has been sealed for your protection. Do not use if seal is broken or missing. Keep out of the reach of children. Those who are nursing, pregnant or taking medication, please consult your health care professional.
These statements have not been evaluated by the FDA. This product is not intended to diagnose, treat, cure or prevent any disease.
Made in the USA
Directions
Drop it in and mix it how you like it!  The choice is yours. Enjoy in still or sparkling water, with a hint of flavor or bolder flavor.  Try adding fresh lemon. Be your mixologist as YOU are in control!
Mixing instructions
2 pumps per quart of water
Cranberry + Elderberry Refresher
FAMILY-SIZED Pitcher
Start with an ice-packed pitcher
Add 1 quart of water (flat or sparkling)
Add 2 pumps of Pure Inventions Cranberry + Elderberry
Add the juice of ½ lemon & lemon slices
Stir and pour into glasses
(optional: garnish with garnish with lemon slices)
Reviews
Customer Reviews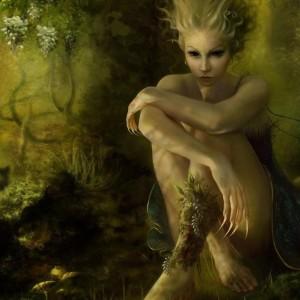 PB
06/14/2021
Pam B.

United States
I recommend this product
I. Love. This. Stuff.
This is all I drink anymore. I carry it everywhere. The best stuff ever.
06/21/2021
Pure Inventions
Hey Pam, Thank you so much for your kind words! We love our customers! Be Well...Stay Hydrated!
02/15/2021
Carolyn R.

United States
Love the drops!
I love these drops! Makes it so much easier to drink water. Always happy with your products and your fast shipping.
02/17/2021
Pure Inventions
Hey Carolyn! Thank you so much for your kind words. Our customers are so important to us! Makes us happy to know you love our drops. Be Well...Stay Hydrated
02/08/2021
Elizabeth B.

United States
Amazing!!!
The flavor is amazing! Reminds me of red kool-aid without the sugar, but still the sweetness. I drink alot more water now.
02/17/2021
Pure Inventions
Hey Elizabeth! So funny I love this review! We are thrilled when our customers love us! Be Well...Stay Hydrated!
01/11/2021
Anonymous

United States
Awesome
I love the party size since my family has also come to enjoy my Pure inventions secret. Looking forward to green tea in party size.
01/15/2021
Pure Inventions
Thanks Angela for your feedback. This package size with 500 servings is quickly becoming a fan favorite especially for families! Very economical too. Enjoy!