Description
WATERMELON FLAVORED WATER INFUSION DROP "MINI's"

"Support a healthy immune system with our powerful, antioxidant-rich blend of ingredients including Vitamin C and Zinc along with added benefits from electrolytes"
Delicious, refreshing watermelon flavor
Vitamin c and zinc help to support a healthy immune system
Great taste helps you drink more water. plus, electrolytes for healthy hydration
Naturally sweetened with stevia leaf for zero calorie sweetness
Free of sugar, artificial sweeteners, caffeine, and gluten
Low glycemic
Makes up to 10 beverages
Portable, with a convenient dropper that puts you in control
Eco-friendly packaging

Enjoy great immunity support with a refreshing antioxidant-rich watermelon flavored beverage! Developed by nutritionists and perfected since 2003. Served in luxury spas and wellness centers, Pure Inventions Antioxidant Vitamin C with Electrolytes Water Infusion Drops are the delicious way to drink more water while benefiting from immunity supporting vitamin c and zinc.
Ingredients
Vitamin C + Electrolytes - Watermelon
SERVING SIZE: 1 ml (1 full dropper)
SERVINGS PER BOTTLE: 10
ACTIVE INGREDIENTS:
Vitamin C (ascorbic acid) 100 mg, Calcium 10 mg, Magnesium 3mg, Zinc (zinc citrate) 1.5 mg
Other ingredients: vegetable glycerin, purified water, natural watermelon flavor, calcium magnesium, stevia leaf (90% stevioside), citric acid
This product has been sealed for your protection. Do not use if seal is broken or missing. Keep out of the reach of children. Those who are nursing, pregnant or taking medication, please consult your health care professional.
These statements have not been evaluated by the FDA. This product is not intended to diagnose, treat, cure or prevent any disease.
Made in the USA

Directions
Drop it in and mix it how you like it! The choice is yours. Enjoy in still or sparkling water, with a hint of flavor or bolder flavor. Try adding a sprig of fresh mint. Be your mixologist as YOU are in control!
SHAKE WELL: Mix 1-2 full droppers (1 ml) in 12-16 ounces of cold, hot or sparkling water. Enjoy as often as desired.

Reviews
Customer Reviews
87
reviewers would recommend this product
Write a Review
Ask a Question
06/21/2022
Shari S.

United States
I recommend this product
Delicious
I have been hooked on their Coconut drops for year. When I went to reorder I saw the watermelon and bought the 10 servings to try out. It's fantastic!!!
06/23/2022
Pure Inventions
Hi Shari! Wait until you try the lemon /lime!!! OMG delicious! We are grateful for all of our customers. Be Well..Stay Hydrated!
06/06/2022
Debra K.

United States
I recommend this product
Perfect Traveling Companion
I have used the watermelon electrolyte drops for awhile now. Dr told me I needed electrolytes and didn't want to use one with tons of sugar. I was happy there was a small size I could use for traveling. It tastes delicious and makes drinking water a little more "tasteful"!
06/23/2022
Pure Inventions
Hi Debra! We are so happy that our watermelon is helping you to drink more water and helping you to get those electrolytes!! Be Well..Stay Hydrated!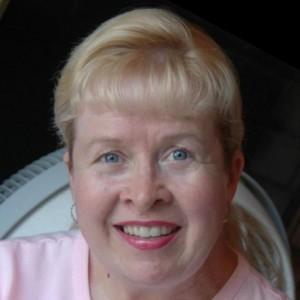 LB
03/22/2022
Liliane B.

United States
I recommend this product
Not my favorite
I didn't care for the flavor. Seemed a bit artificial tasting.
04/05/2022
Pure Inventions
Hi Liliane! We are sorry you didn't care for the watermelon. Please make sure that you shake the bottle before each use it has great benefits from Vitamin C, Zinc and electrolytes! Try it in a little more water with a squeeze of fresh lime! Be Well..Stay Hydrated!
03/20/2022
Tara B.

United States
Delicious...
Def my fave.
04/05/2022
Pure Inventions
Hi Tara! One of our favorites also! It taste great with fresh lemon or lime!! Yummy! Be Well..Stay Hydrated!
03/05/2022
Tara B.

United States
I recommend this product
Very good, repurchased.....
I love it but couldn't give it a 5 because I am not a fan of the sweetener. I think pure sugar cane tastes better and if companies are gonna use a sweetener it should be actual, real sugar. To me, Stevia tastes like a chemical sweetener like sweet and low etc. Not a fan but not bad enough that I won't still keep using it. It is refreshing and yummy anyway.
03/15/2022
Pure Inventions
Hi Tara! Thank you for taking the time to review the Vitamin C watermelon! We really care about what our customers have to say. Try a squeeze of fresh lemon or lime it will cut the stevia taste and add an extra dose of Vitamin C! Let me know what you think! Be Well..Stay Hydrated!